Hello, health enthusiasts!
We are thrilled to announce the launch of our new blog site, Balance Thy Weight! This platform is your ultimate guide to achieving and maintaining a healthy weight. We are dedicated to providing you with the latest tips, tricks, and advice on how to balance your weight through healthy eating and exercise.
Our blog will cover a wide range of Balanced Diets, each with its unique benefits and approach to weight loss. Whether you're a fan of the keto diet, Atkins diet, Mediterranean diet, or Carb Cycling, we've got you covered. We'll delve into the science behind these diets, provide practical meal plans, and share success stories to keep you motivated.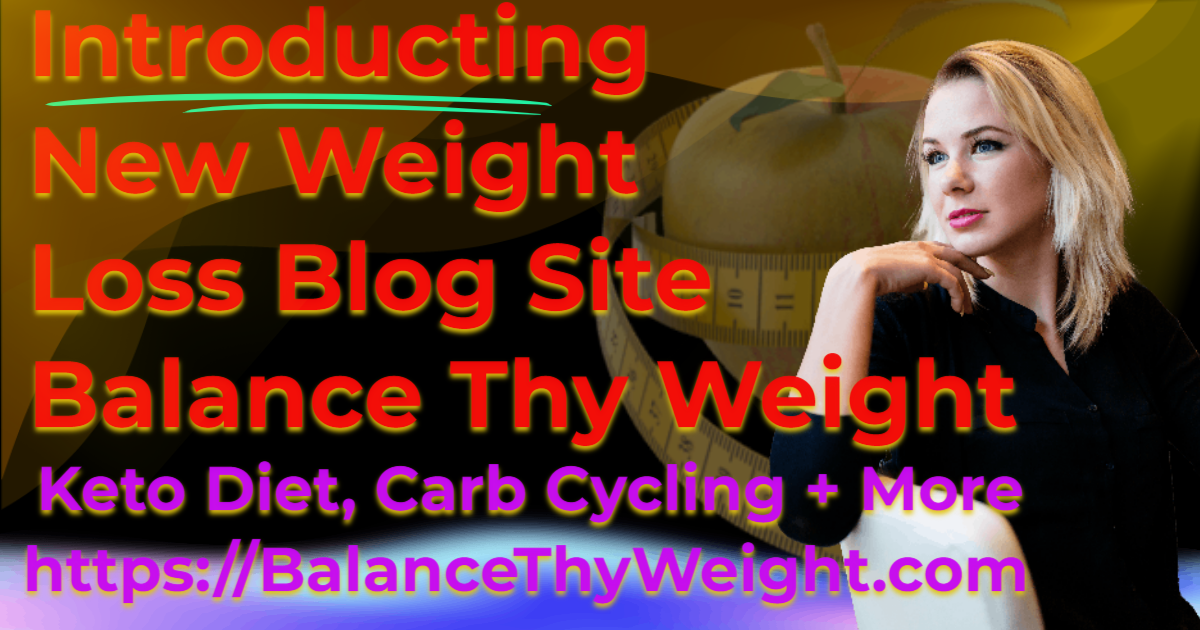 But that's not all! We'll also explore lesser-known but equally effective diets such as the DASH diet, the MIND diet, and the Flexitarian diet. Our goal is to provide you with a comprehensive resource for all things related to balanced weight loss.
In addition to diet, we'll also discuss the importance of exercise and mental health in maintaining a healthy weight. We believe that weight loss is a holistic journey that involves the mind, body, and soul.
Join our community of like-minded individuals and start your journey towards a healthier you today! Visit Balance Thy Weight and let's embark on this journey together.
We can't wait to share this journey with you. Here's to a healthier, happier, and more balanced life!
Balance Thy Weight #HealthyWeight #BalancedDiet #KetoDiet #AtkinsDiet #MediterraneanDiet #CarbCycling #DASHDiet #MINDdiet #FlexitarianDiet #WeightLossJourney #HolisticHealth
Suggested Blog Tags: Weight Loss, Balanced Diet, Keto Diet, Atkins Diet, Mediterranean Diet, Carb Cycling, DASH Diet, MIND Diet, Flexitarian Diet, Exercise, Mental Health, Holistic Health, Healthy Lifestyle, Weight Management.